Patient classification and Checklist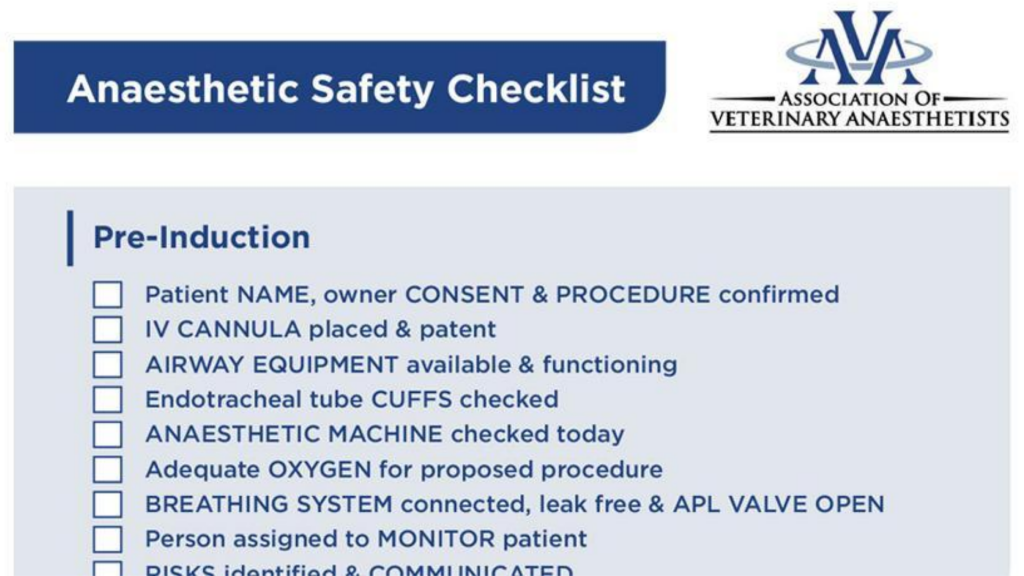 Hello there!
Keeping on the discussion about our video lesson " Checklist Anaesthesia "- Anaesthesia Unravelled, here are some forms for Patient Assessment, Anaesthesia Checklist and Transanesthetic Monitoring Records proposed by the European Association of Veterinary Anaesthetists ).
These forms are open access. There is such interesting information there. They propose an easy way to Checklist Anaesthesia. Furthermore, it is also available a legal manual explaining why each item must be checked for. Finally, there are two monitoring forms, a basic chart suitable for shorter procedures and low risk patients, and a more comprehensive chart for higher risk patients and more advanced monitoring.
Check it out!
---
Leia Também
---
Tips? Comments? Do it please!